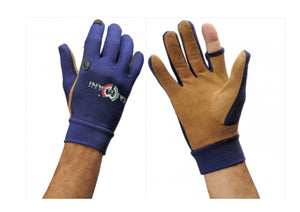 Shooting gloves with light and soft suede leather grip that improve sensibility and reduce slip.
The shooting finger-cap can be removed during shooting and the finger cap is secured by a velcro strap.
The upper side of the glove in Climatech, fleeced on the inside and stretching on the outside, are the best compromise between protection and warmth without losing anything on feeling.
Wristband with velcro.
Made in Italy